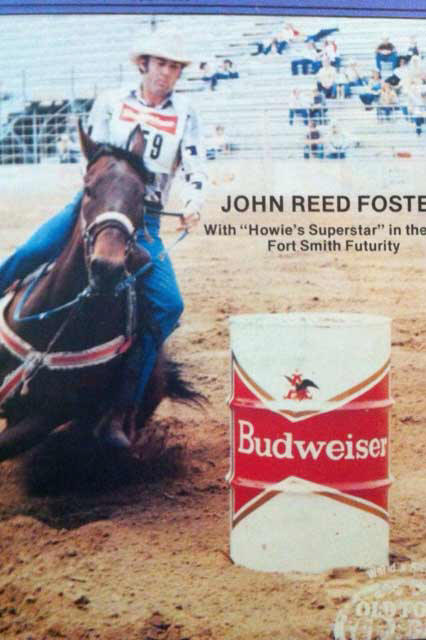 Sometimes a person comes along and changes history in a way that creates great opportunities for others. Look at these three pictures – One of John Reed Foster (left) who is a part of my generation –a generation that would run at jackpots with 10-15 entries with small payouts and one of 11 year old Paige Jones (right), Wayne Oklahoma, – riding in the Shoot Out on Sunday in Oklahoma City. She had three horses in the finals in two different divisions. She won the 2-D in this picture. She won $ 4,287.00. Total entries: 829
What changed the barrel racing entries so drastically began at the round up club shown in the picture below.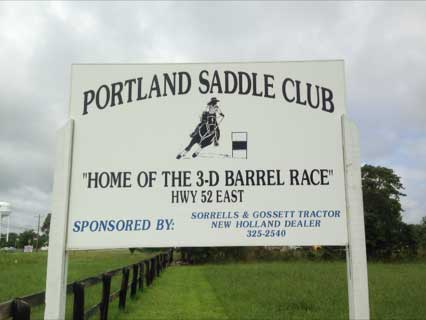 Claude Cope, 86, lives in Portland, Tennessee. He and some others founded the Boots and Saddle Club in 1962. They had a problem with entries falling off. Everyone knew who had the tough horses and didn't want to compete against them. Claude's son had been a drag racer and Claude was familiar with brackets used in drag racing. He had an idea to start divisions in barrel racing and let the top time determine the brackets. He went to the round up club and talked them into trying it even though no one thought it would work. He even donated a Sugar Bar colt to help raise the prize money. He passed out flyers and invited many in person. Many came and the divisional barrel races were launched. John Reed Foster rode in that first race in 1974 and also in the 35 anniversary race in 2005 which went on all night long!
I was on the board of directors of BFA in 80's and we were looking for a way to increase entries – John Reed was on the board and he brought this concept to our meeting. I can remember having the same reaction of the Boots and Saddle Round Up Club. WHAT? How can this work when someone with a slower time is paid and one that fell in crack is not paid? It was not an easy concept to grasp but has taken off all over the world because it gives everyone a chance to compete. Claude Cope started something that changed the face of barrel racing forever. It has been modified in different splits by different organizations, but the concept remains. Thank you Claude for sticking to your vision! AND, thank you for your service to America in WWII as a frog man (navy seals)! SALUTE!